We're pleased to offer the following services in our North Phoenix Veterinary Hospital:
Specialties
General medicine, preventative medicine, animal endocrinolgy, animal dermatology, internal medicine, animal dentistry, basic ophthamology, intra occular pressure, radiology, ultrasound and echocardiograms (in-house by a mobile specialist), spay / neuter / c-section / pyometra / cryptorchid neuter, puppy tail and dewclaw removals, tendonectomy, entropian / ectropian / cherry eye surgeries, pre and post whelping / queening exams, soft tissue surgeries (mass removals, enterotomy, gastrotomy, cystotomy), corrective surgery (stenotic nares and vulvoplasty), and senior wellness.
Our appointment book is computerized which allows us to efficiently make appointments for you and your pet. Our team will attempt to accommodate all requests to the best of our ability. We are open for scheduled appointments from:
Monday to Friday: 8am - 6pm
Saturday: 9am - 1pm
Emergencies are accepted anytime our clinic is open. If you feel you have an emergency with your pet, please call us or come to the hospital immediately. If possible it is best to call before coming in so that a staff member can advise you on your particular emergency
We have a veterinarian and personnel on duty 6 days a week who are trained and equipped to handle any urgent care your pet has. Emergencies can be things such a snail bait poisoning, hit by car and chocolate ingestion. If you ever feel that your pet needs emergency treatment do not hesitate to call or come in immediately. If possible it is best to call before coming in so that a team member can advise you on your particular emergency.
We are also available for urgent care when the condition is not life-threatening, but you feel your pet needs to be seen before you are able to get an appointment. Our staff will work to "squeeze" you in between scheduled appointments. When you arrive, our receptionists will be able to give you an estimate on how long you may have to wait in order to be seen.
The veterinarian at Sugarloaf Animal Clinic cares for:
Dogs - all breeds and sizes, all ages and lifestyles.
Cats - all breeds and sizes, all ages and lifestyles.
Sugarloaf Animal Clinic operates an open hospital. This means that our team welcomes owners to be with their animals during any medical procedure. Exceptions/restrictions may apply due to reasons out of our control(insurance and/or laws), but owners may certainly wait in our comfortable waiting area until the procedure is finished.
Sugarloaf Animal Clinic accepts payment via cash, debit, MasterCard,Visa, Discover and Care Credit. So that we can continue to provide you high quality service utilizing the best medical technologies, we request that payment be made at the time services are rendered.
1. Payment is expected when services are rendered. In order to focus on our patients' needs, customer service and minimizing costs, we do not bill.

2. We accept debit cards, credit cards (Visa, Mastercard, Discover), and cash. All cards must be signed by the owner of the card.

3. When unexpected illness strikes a pet, unexpected expense strikes as well. Sugarloaf Animal Clinic understands this and is able to make some special arrangements through the CareCredit program. It takes just 5 minutes to complete an application and will allow you to break down your payment into 3 monthly installments. You can either apply at our hospital, where we'll call in your application over the phone for immediate approval, or apply yourself online at: www.CareCredit.com.

Highlights of the CareCredit program:
Low Monthly Payments (3% of the Total Balance)
Charges over $300 Interest- Free For 3 Months
Determine Approval in a Few Minutes
No Annual Fee
We provide estimates for all surgeries and hospitalizations. If you have not received an estimate, please do request one at any time for your expected charges.
Insurance For Your Pets

Another popular option four your family and pet is insurance coverage. To learn more, please vist the following pet insurance websites . . .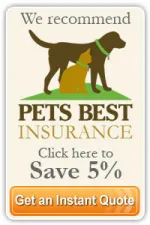 Sugarloaf Animal Clinic offers discounted puppy and kitten packages